Community Education Service
Reminder to please

register within the posters

and not on the CES website.
Please email us if you need assistance - ces@ahs.ca
Emotional Regulation: A Guide for Parents and Educators on Supporting Emotional Development
Lisa Kaldenbach,

M.A., Registered Psychologist &
Ashlee Ellerbruch,

M.C., Registered Psychologist,
KidsConnect Psychology
Help! My Child is Struggling in School!
Dr. Caroline Buzanko, PhD, Registered Psychologist,
Clinical Director, Koru Family Psychology
Are they too young? Talking with infants and preschoolers about bodies, relationships and sexuality
Christine Sturgeon, B.Ed., Child Development Supervisor (Level III)
Education Coordinator, Sexual and Reproductive Health, AHS
Adolescent Brain Development and Navigating Parent-Teen Relationships
Erin Dawson-Meyers,

PHEc (Professional Human Ecologist)
BSc in Human Ecology, majoring in Family Ecology, University of Alberta
Kids Have Stress Too
Allison Salazar, MA School Counselling &
Girls and Covid Nine-Teen
Amy Shaw, Registered Psychologist, Affinity Psychology Group

Renewed Focus: A Follow-up Report on Youth Opioid Use in Alberta
Terri Pelton (she/her), BSW, Executive Director of Child and Youth Advocacy & Arlene Eaton-Erickson (she/her), MSW, RSW, Manager of Intake,
Outreach, and Systemic Advocacy,
Office of the Child and Youth Advocate
COMING IN NOVEMBER
For more free, online education please visit our partners below: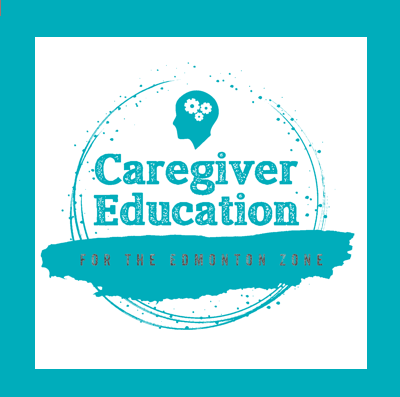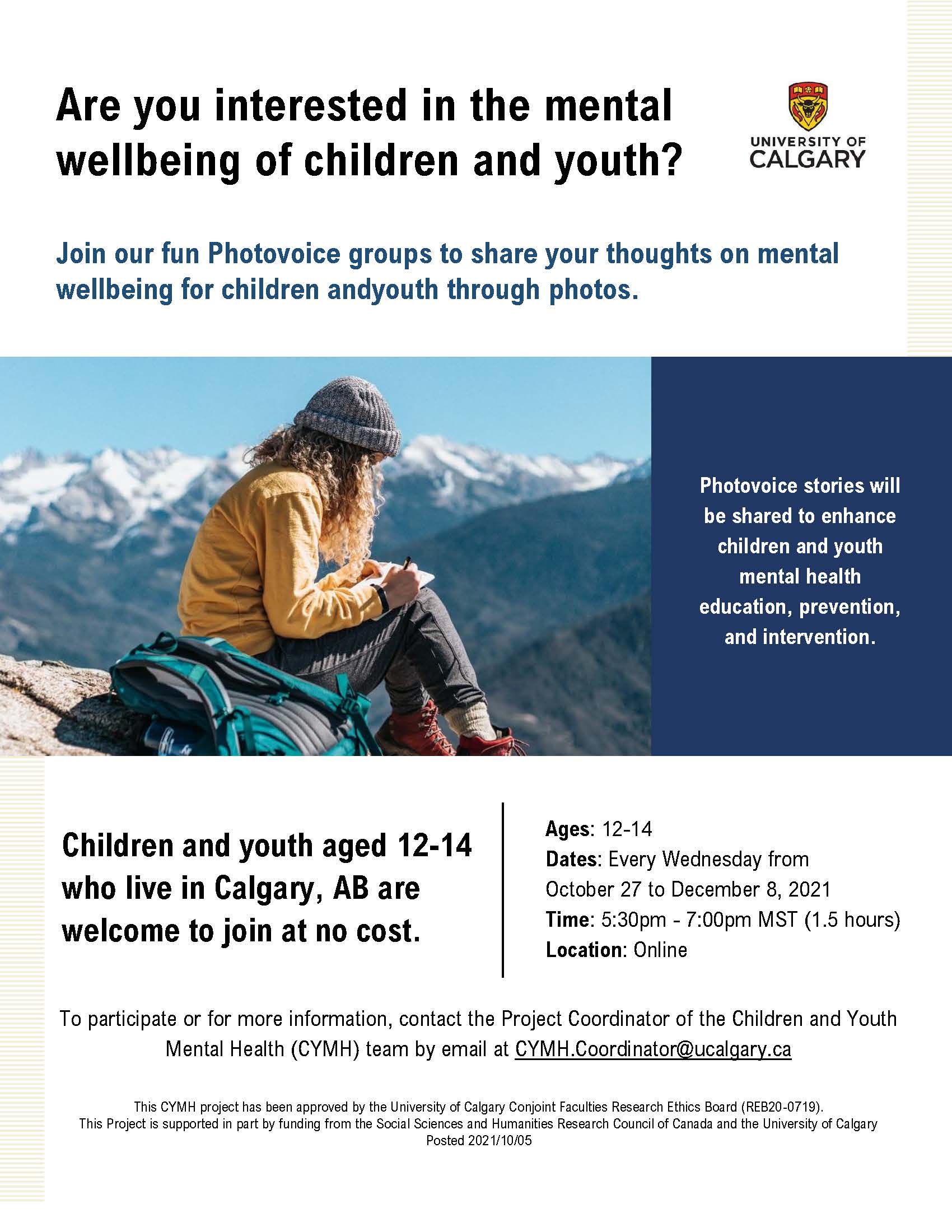 Teens Talk Transition is a free 3-week program designed by youth, to help youth who are managing a long-term health condition prepare for the transition to adult healthcare.
Teens Talk Transition will be held online from 11:00-noon on three consecutive Saturdays starting October 16, 2021.
From 9:30-10:30 am on the same days, we will also offer an online transition workshop for parents/caregivers.
Contact Deb Thul (see number below).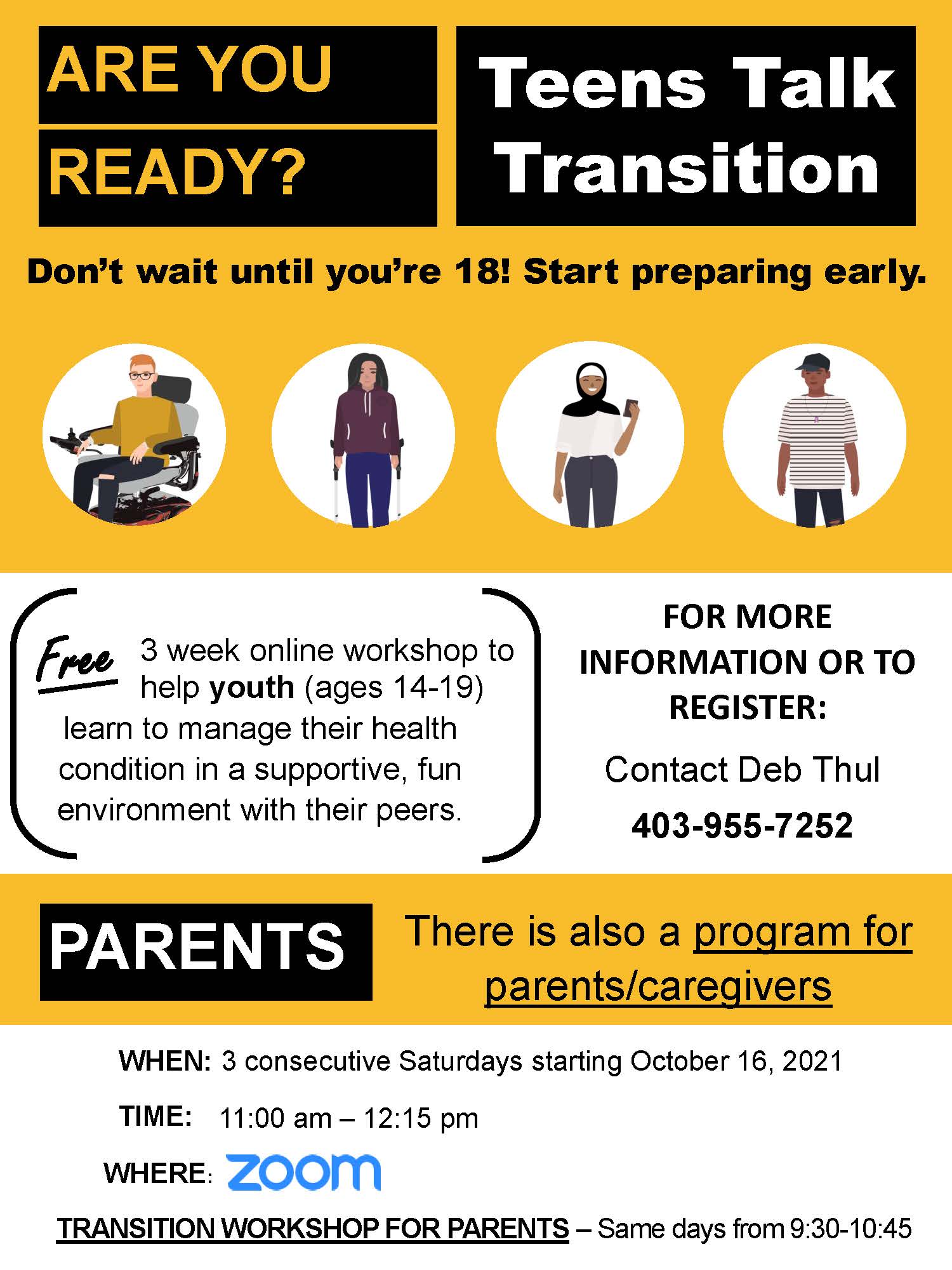 Remember! You can watch CES recorded sessions on-demand here
LEARN MORE ABOUT OUR PROGRAMS

Please send suggestions & feedback to ces@ahs.ca
https://community.hmhc.ca/